Factory made, installed on site.
Factory-built home A factory-built home is assembled in modules, which are nested one inside the other, depending on the model chosen. This type of construction is recognized for the high quality of its materials, but also its economic aspect.
customized, according to your needs
The benefits of a factory-built home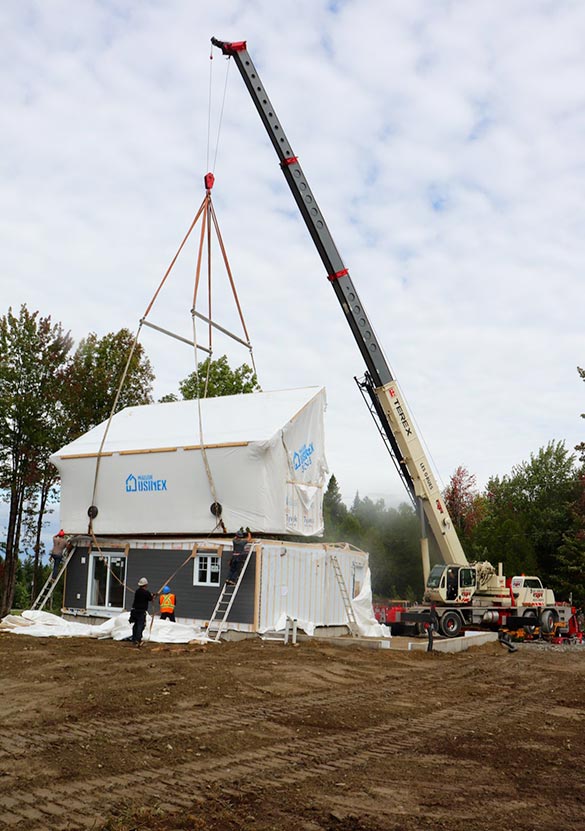 With you, every step of the way
At Maison Usinex, we know that building a home is a major event and that a well-ordered, efficient and transparent process is a guarantee of satisfaction. That's why our team accompanies you every step of the way. All our projects follow simple steps to ensure that they run smoothly from start to finish.
FACTORY-BUILT HOMES THAT ARE GREENER THAN EVER FOR OUR CUSTOMERS