What are the benefits of winter construction?
You may have thought that building a new house was impossible in winter? Think again! In fact, the delivery of your factory-built house could be very advantageous if you opt for construction during the coldest months of the year.
Flexible and available contractors
During the winter, contractors are often less busy, which means they are usually in less of a hurry between two constructions. Above all, they are available more than ever to carry out your project! In fact, the decrease of workload offers greater flexibility in their schedule and in their costs (at the discretion of the selected contractor, of course). And more time means more attention to detail.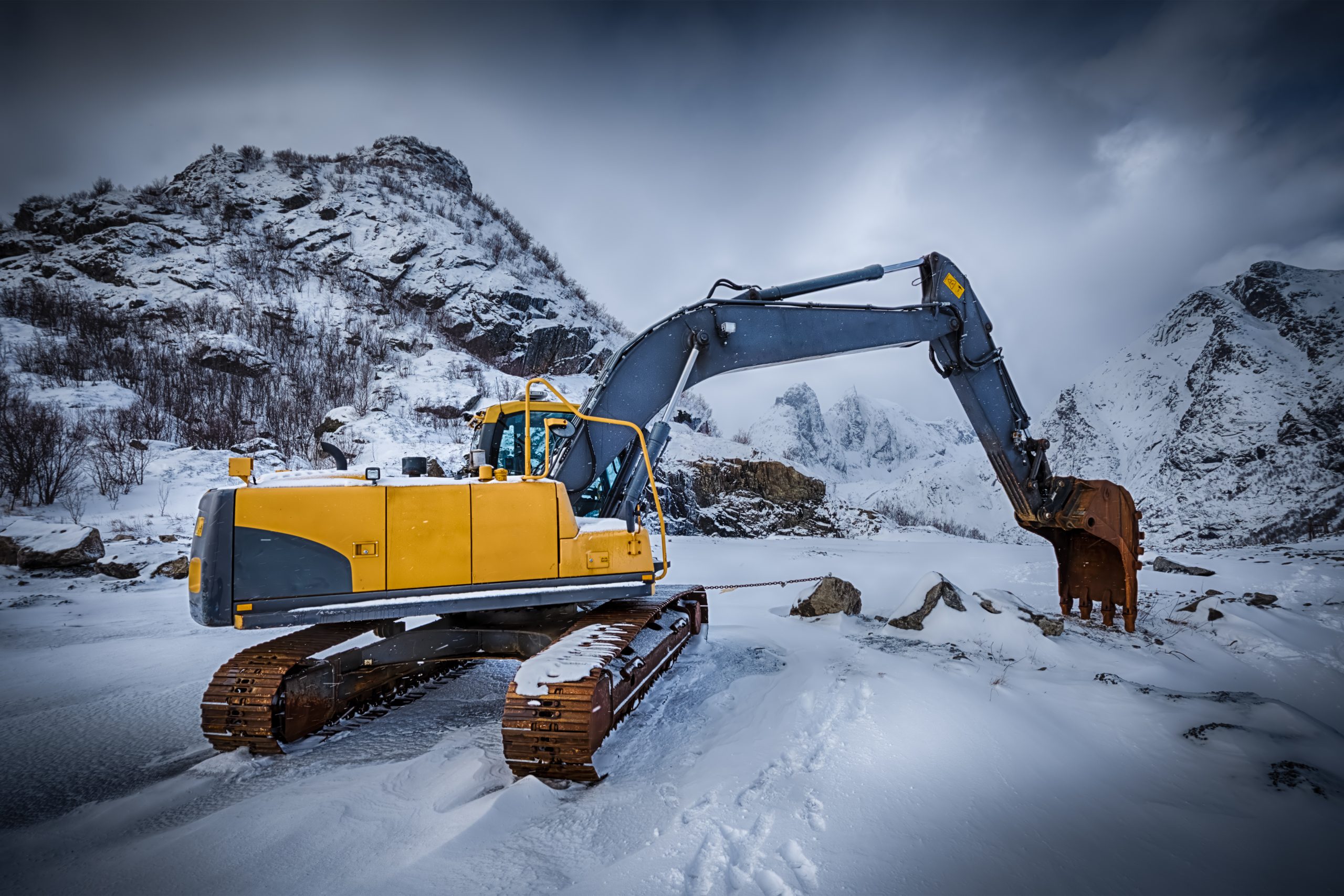 Benefits for your lot and your budget
The frozen surface of the ground is a great advantage for you when delivering your factory-built home in winter, because less damage will be done to your lot.
In addition, unlike the summer season, when you have to put crushed cap on your land to allow the various works, you only need gravel, which is much more affordable. You will therefore benefit from a reduction on the final bill since this cost is usually included in the excavation.
Significantly reduced delays during the winter period
As previously mentioned, the decrease in the number of construction projects during the winter period allows for a reduction in delays in several aspects of your project. First of all, obtaining permits will be much faster and you will also have easier access to the experts you need to consult (surveyor, inspector, evaluator, etc.). Also, material suppliers have a better inventory at this time of the year and are therefore less at risk of encoutering stock shortages.
Connections made, even in the snow!
Contrary to what one might think, snow is not a hindrance to the installation of a factory-built home or to its various connections. Although the process may take slightly longer, the costs are the same. It is even easier to work with snow than with rain. Because the house is sealed, it will not be damaged in a snowstorm. And it will be installed as quickly as in the summer!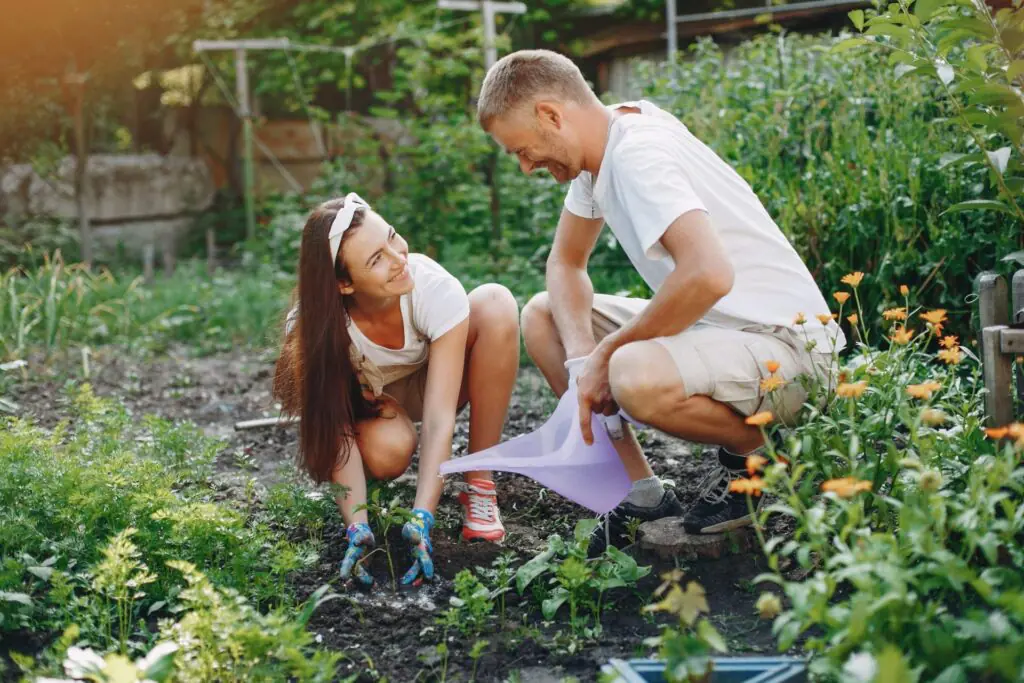 A well-deserved summer vacation!
Whether it's summer or winter, building a house is a major project. But why not build in the winter and enjoy your vacation in your brand new home in the summer? After all, even the landscaping process can be done in the spring! Imagine: you won't have to do any work during the famous heat wave periods. So take advantage of those hot days to do your favorite summer activities and landscape your outdoor spaces.
Summary of the benefits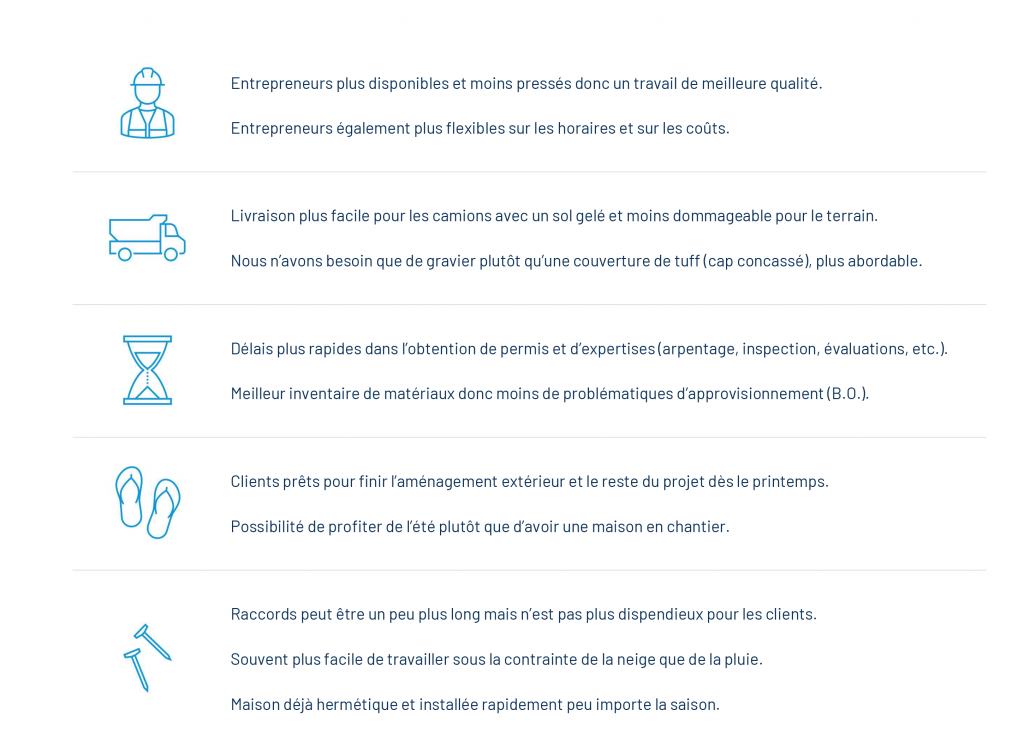 Unlike what many people might think, winter construction offers great advantages compared to summer delivery. Benefit from savings opportunities, available contractors, the necessary materials and desired products in a shorter time frame, and, of course, peace of mind during your summer vacation!